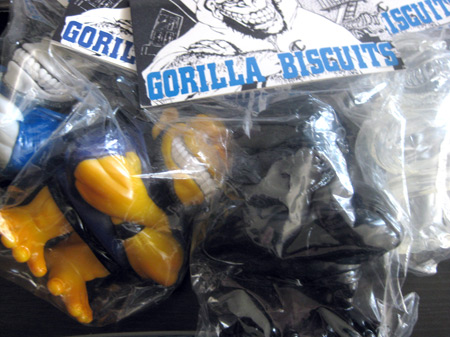 The whole Gorilla Biscuits x S7 crew, so far…
3 Responses to "'Better Than You' Crew"
Scary Andy Says:
May 10th, 2009 at 3:29 pm

I got this same quartet winging its way over the pond! Great collaboration between Flynn and GB, can't wait to check 'em out!

marcus Says:
May 14th, 2009 at 5:11 am

Cool photo & cool blog. Nice work!

scott Says:
July 9th, 2009 at 5:48 pm

where is the all white one?
Leave a Reply