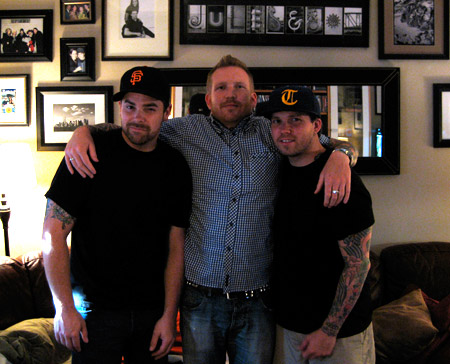 Went to NYC last weekend to hang before I head back to Cali. Deebo came down from Albany, sick times. Got to see Guav (who brought me an amazing present, photos soon), Grez, Buske and Julie.
Updated with pics from Guav's Flickr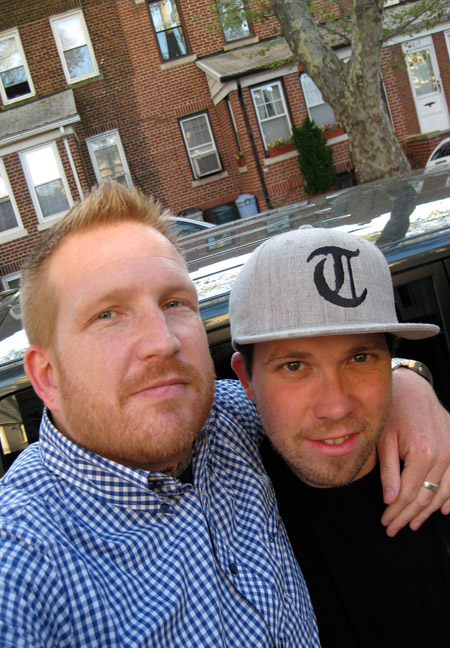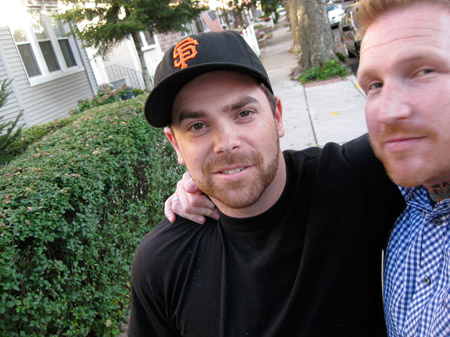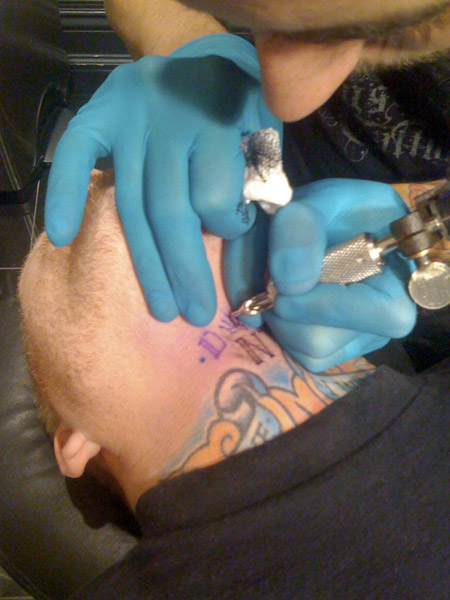 Grez tattooed me…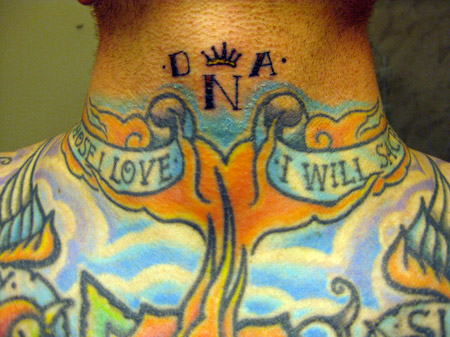 finally got the letters…
and let Buske try his hand on my shitty leg…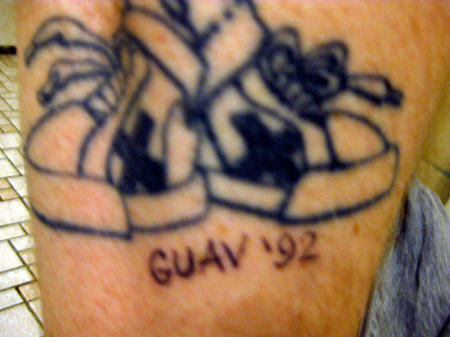 and let Guav sign his masterpiece.
The 1000% Bearbrick from Guav… he carried this thing out on the subway mind you.
Johnny Rockets