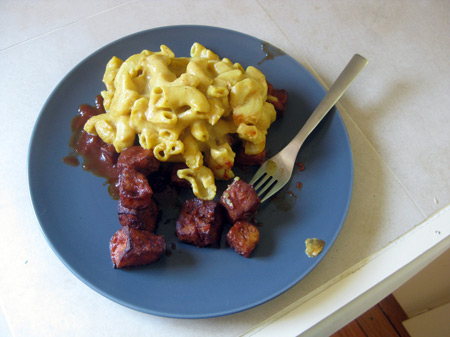 Souley Vegan BBQ Tofu and Mac & Cheese
…and some bean
2 Responses to "What's for Lunch?"
Kandiss Says:
July 11th, 2009 at 8:53 pm

mind meld….food and coffee picture blog posts?! did you see mine before you posted this? its nice to see you "cooking" – i always picture you just dumping protein powder into your mouth from the canister and snacking on dry instant thai noodle bowls or cakes of ramen straight out of the package when you eat at home. 😉

jt Says:
July 12th, 2009 at 6:59 am

"cakes of ramen"

christ, do you still eat that filth?
Leave a Reply