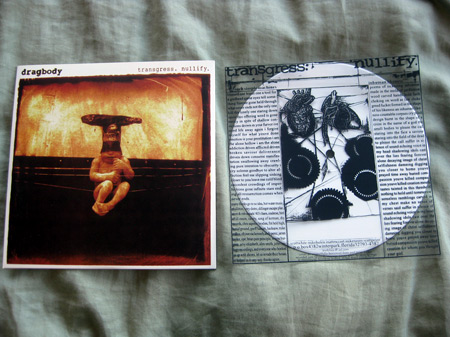 Here's the Dragbody 7″, white vinyl version, no labels and clear lyric sheet.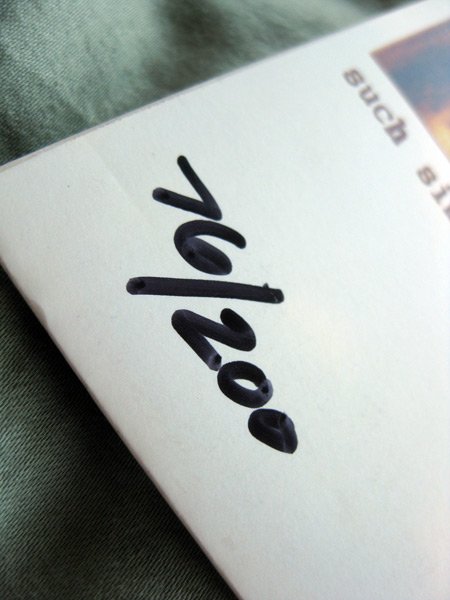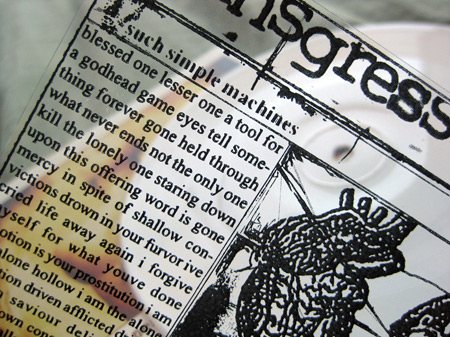 It took me forever to print all of these lyric sheets and cut them all out, all resources commandeered from Georgia State University.
Ebaying this one.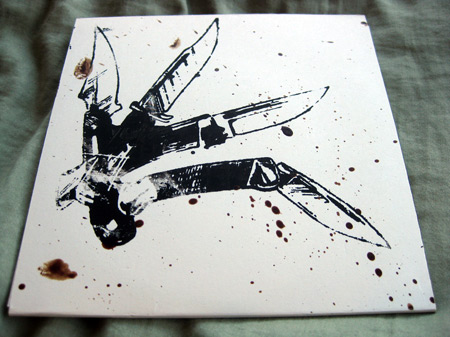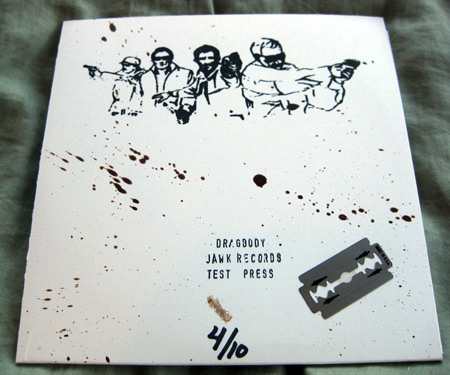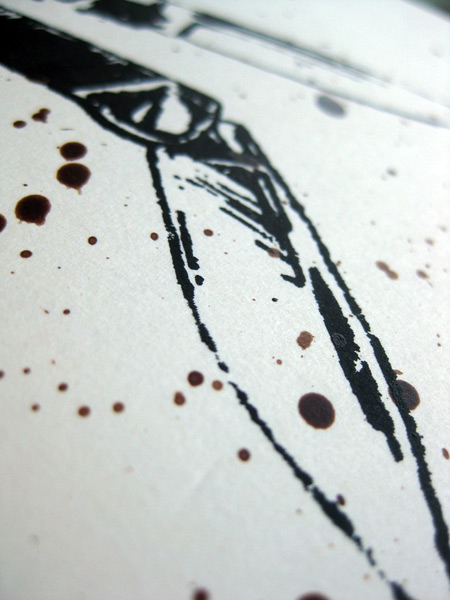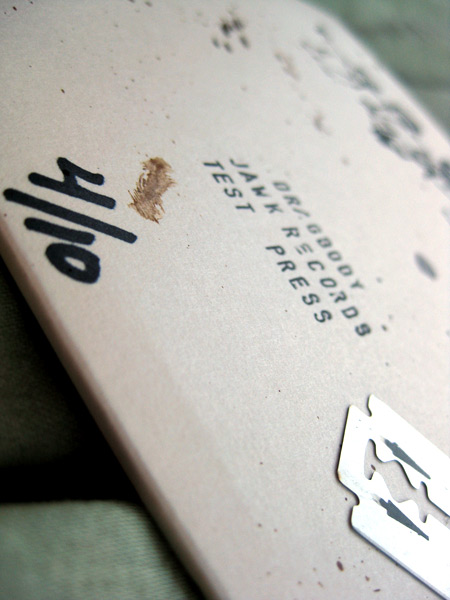 The test pressing, which Kenn24, Billy Cole and I screened on our coffee table and then attempted to cut ourselves and bleed all over… came out pretty sick. Razor included.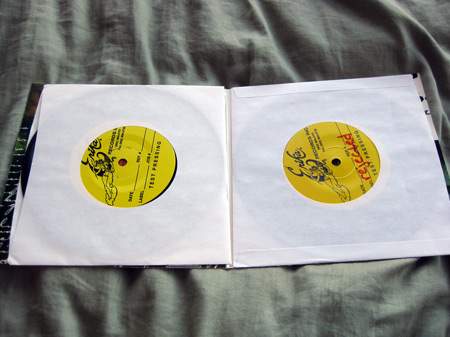 We rejected the first batch of test presses so we enclosed one version of each in the sets…