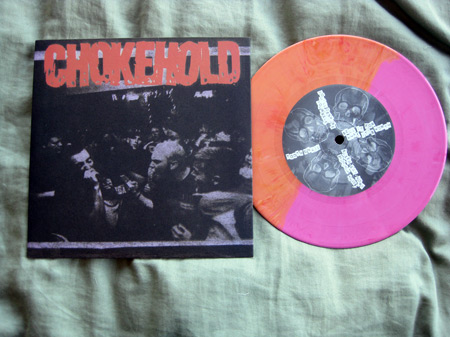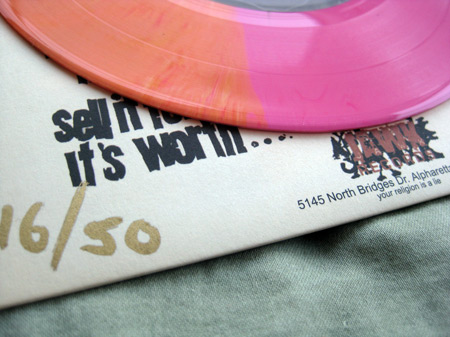 Digging through the Jawk Records vaults recently as I have had some kids emailing about some records had led me to find some gems. Here is the Chokehold "Tooth & Nail" 7″ on orange/pink limited to 50.
I am ebaying this one.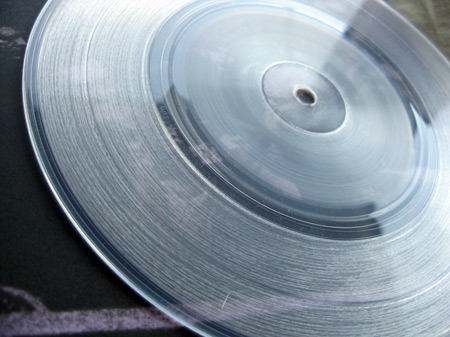 I pressed and never released a 2nd pressing on clear with no labels that I was going to take to Europe with Indecision when I got a job at the last minute and ended staying home. Pushead had done this with the 16 "Crystal" record and I love the way it looked.