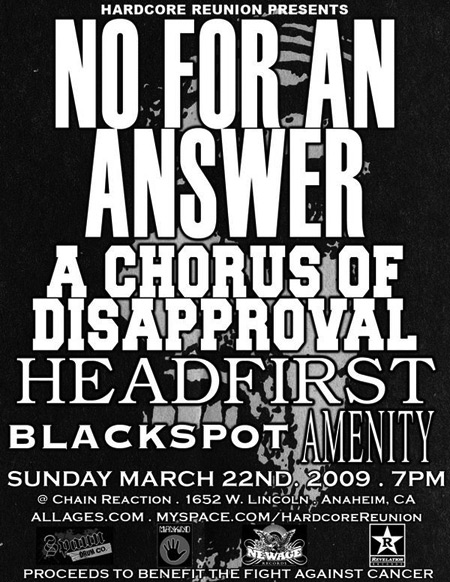 I am appalled and excited all at once.
2 Responses to "No For An Answer"
Neighbor Says:
January 17th, 2009 at 10:13 pm

Get the fuck out of here you shaved ape…..

gray Says:
January 18th, 2009 at 7:20 am

depends on which version of Headfirst shows up.
and what is Amenity doing in that mix? will greg anderson be playing with them?
Leave a Reply